Università Cattolica del Sacro Cuore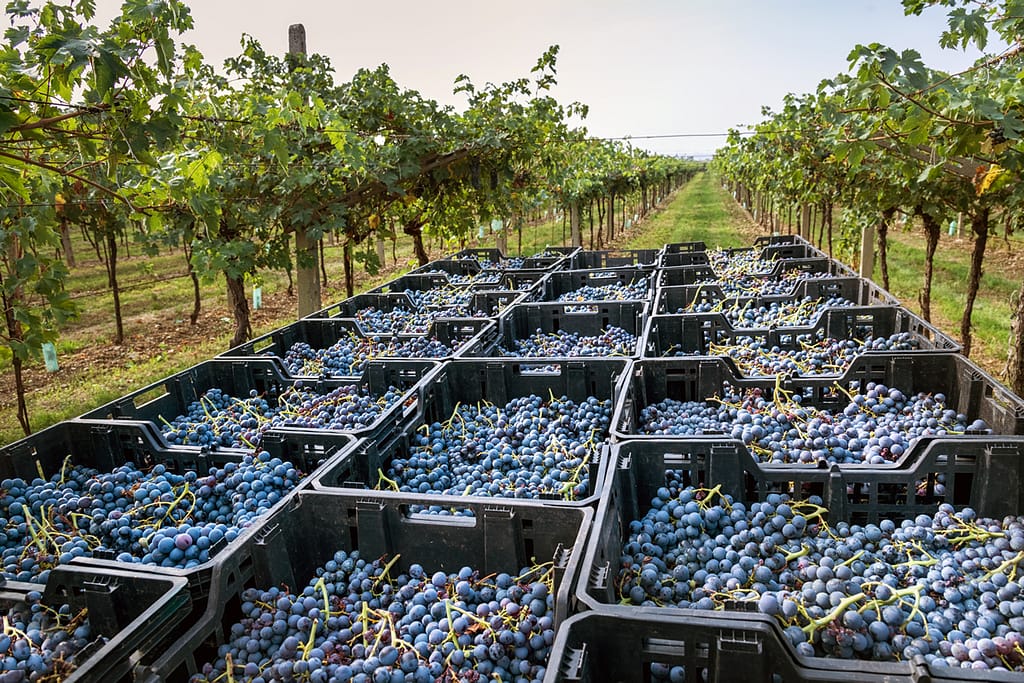 A Masters degree program in Viticulture and Enology is available at the Università Cattolica del Sacro Cuore in Piacenza, Italy. Students will learn how to manage vineyards and apply new sustainable viticulture and enology techniques. The following classes are required of every student in the program: Vineyard variability: traditional and precision approaches; Topics in wine marketing; Improving wine quality: innovation in monitoring and controls; Applied grapevine ecophysiology; Advances in enology; and Disease and pest management toward sustainable viticulture are among the topics covered. In addition, students attend seminars on pesticide use, genetic traceability, and other subjects. The program is 12 months long and requires full-time study.
Emilia-Romagna, Italy
Stellenbosch University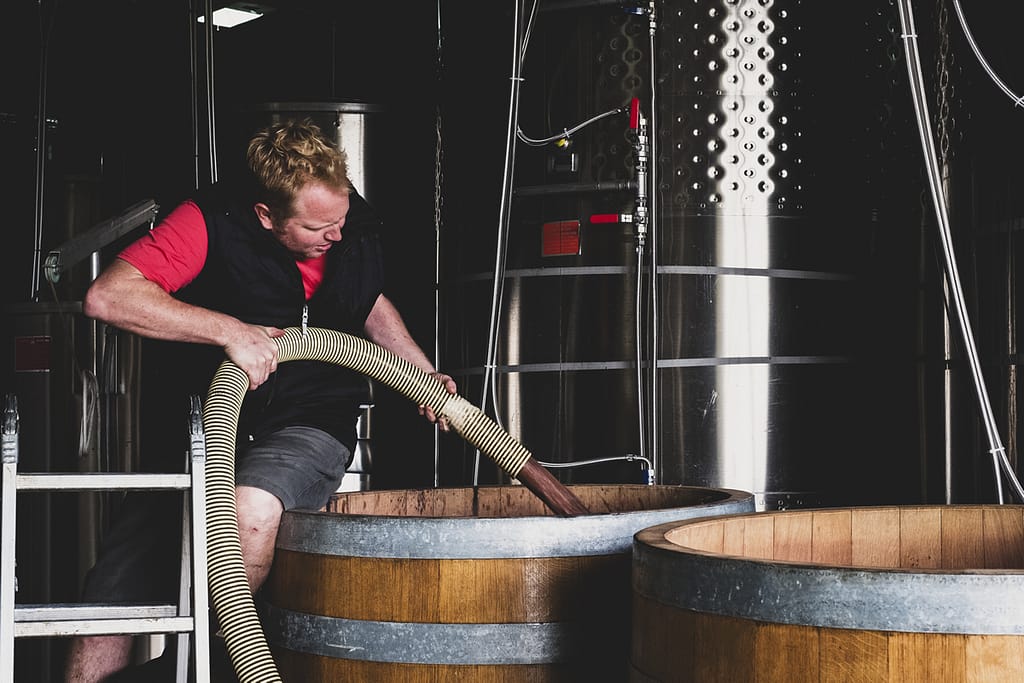 A master's degree program in Viticulture is available at Stellenbosch University in Stellenbosch, South Africa. The program takes a South African perspective on the subject, but many of the topics discussed can be applied to vineyards in other parts of the world. Students begin the program by taking a viticulture course and elective courses in their areas of interest. Students then conduct their research and write a master's thesis on one of the following topics: Molecular aspects of key grapevine processes; advanced grapevine physiology; climate change; spatial pattern analysis; or berry ripening and table grapes are some of the topics covered. With 24 months of full-time study, most students complete all the degree requirements.
Stellenbosch, South Africa
Charles Sturt University
A master's degree program in Viticulture and Oenology is available at Charles Sturt University in Bathurst, New South Wales, Australia. The course is designed for people who want to work in the industry and further their education. As a result, all classes are delivered online, and enrollment is limited to part-time students. Most students can complete all of the required coursework in three years. Plant Physiology, Integrated Vineyard Management, Vine Physiology and Performance, Viticultural Science, Advanced Viticultural Science, Wine Science, and Wine Production are required courses. A bachelor's degree is required for admission. Those who have never taken chemistry, microbiology, or botany must take these classes before starting their first semester.
Bathurst, Australia
Plumpton College
Plumpton College in Brighton, England, offers a Master of Science in Viticulture and Oenology degree program. Grape and Wine Composition; The Science and Application of Winemaking; Applied Viticulture and Winemaking; Research Methods and Statistics; Climate Change and Sustainable Wine Production; The Science of Sparkling Wine; and Vineyard and Winery Innovation are the first classes students take. Students then conduct their research on a topic of their choice and write a master's thesis summarizing their findings. Students can complete all coursework in 18 months if they study full-time. There is also a part-time version of the program that allows students up to three years to complete their studies.
Lewes, England
University of Adelaide
A master's degree program in Viticulture and Oenology is available at the University of Adelaide in Adelaide, South Australia, Australia. The program is designed for students who have completed a bachelor's degree in viticulture or a related scientific field and will take 24 months to complete full-time. Stabilization and Clarification; Sensory Studies; Cellar and Winery Waste Management; Winemaking; Winemaking at Vintage; and Viticultural Science are among the courses offered to students. Many of the classes include firsthand activities, such as making wine in the state-of-the-art Hickinbotham Roseworthy Wine Science Laboratory. Students must also complete a 10,000-word thesis statement or a 10-week professional internship in addition to their coursework.
Adelaide, Australia
Cornell College of Agriculture and Life Sciences
The outreach and extension efforts of the College of Agriculture and Life Sciences can be traced back to Liberty Hyde Bailey, the college's first dean. With a reach that stretches from Lake Erie to Long Island, the Viticulture and Enology Program now continues to draw on the expert knowledge of over forty faculty members from the departments of Horticulture, Food Science, Plant Pathology and Plant-Microbe Biology, Entomology, and the Charles H. Dyson School of Applied Economics and Management. The Viticulture and Enology major enhances learner motivation in science knowledge by providing a real-world implementation. Students do not just learn about science; they put it into practice daily. Graduates can work in the wine industry, implement their scientific understanding towards another sector or vocation, or pursue graduate studies in various science fields.
Ithaca, New York (USA)
Washington State University
Washington State University prepares the next future leaders by teaching them how to solve problems. We thrive on multidisciplinary collaborations to accomplish this. The combination of firsthand learning, industry connections, and renowned faculty produces graduates who are ready to start working right away. Graduates become industry leaders because they have the experience, skills, and expertise to take on challenges and find solutions. In addition, students in viticulture and enology use science to benefit communities at home and worldwide. Examine how viticulture and enology are influenced by horticulture, entomology, plant pathology, Biological Systems Engineering, crop and soil sciences, economics, and food science.
Pullman, Washington (USA)
Texas A & M University at College Station
Texas is the fifth-largest wine-producing state in the country, with over 520 wineries and over 4,500 acres of vineyards. The Texas wine and grape industry generates $13.1 billion in economic value each year and employs over 104,000 full-time workers who earn $4.3 billion in wages. Future leaders and advancing the science of grapes and wine must be educated to help this vital industry thrive. The Texas A&M AgriLife Extension Service educates and conducts applied research on vineyards, insect and disease management, grape variety selection, wine processing, and wine quality for growers and wine producers. In addition, the new Viticulture and Enology Certificate program provides structured education to enable students to enter the wine industry and succeed. Workshops, field days, seminars, and wine tastings are among the program's educational programs, including a well-developed applied research facility.
College Station, Texas (USA)
University of California at Davis
The Viticulture and Enology major offers an interdisciplinary education in the biological and physical principles that underpin grape and wine production and practical experience of grape growing (viticulture) and winemaking (enology). This program equips students with the knowledge to solve problems and make decisions in commercial grape and winemaking.
Davis, California (USA)
Michigan State University
The Certificate in Viticulture offers students a solid foundation in plant science and the specialized knowledge and skills required for careers in the rapidly growing grape industry, which supplies grapes for table, juice, and wine production. This knowledge and skill are in high demand in Michigan and across North America and beyond. The Viticulture program's graduates are in high demand due to a combination of online viticulture courses taught by experts from across the country, firsthand exposure to local vineyards, fresh markets, juice processors, packing plants, and wineries, and fundamental plant science courses. Individuals with a certificate from MSU will gain additional credibility in their respective fields.
East Lansing, Michigan (USA)